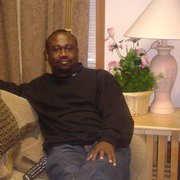 retire
sam, 51 y.o.


Joined 12 years ago, profile updated 4 months ago.

Displaying posts 1 to 10 of 31.

helber
35, Campinas, Brazil

Hi, nice to meet you.
I would like to meet you to learn English!



evelynelum
48, Bamenda, Cameroon

hi SAM. really u are good looking man. how are u doing. just wanted to say hi


francishebidzi
27, Ho, Ghana

hi am wanna ur friend ma yahoo francis_hebidzi and fb francishebidzi

Ann13
34, Kampala, Uganda

Good to know who U are, any way thanks for checkin on me.