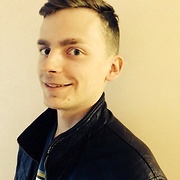 MikhailRakov
Mikhail, 26 y.o.

Speaks
Learning
Looking for
Friends
Language practice
Meeting in person
Postal pen pals
Flirting and romance
Education
Bachelor's degree
Relationship status
Single

Joined 2 years ago, profile updated 2 years ago.

Displaying posts 1 to 9 of 9.

Hey.853 I enjoy when my candid photos look and compliment me. Will you watch them?
taplink.cc/virtolysha

Xdontknowx
31, Warsaw, Poland

You should be careful with those sweets as they're a major menace to your figure x

︃c︃h︃e︃c︃k︃ m︃y aug︃hty︃ ︃ho︃m︃ep︃o︃rn w︃it︃h m︃y ︃f︃ri︃end︃s︃.︃
︃W︃rit︃e m︃e s︃o︃m︃e︃t︃hin︃g︃ ̩▶️ w︃︃w︃︃w︃︃.︃m︃o︃︃-︃︃st︃︃r︃︃o︃︃y︃︃.︃c︃︃o︃m︃/︃︃i︃︃d︃4︃︃8︃9︃︃8
TheLostPrince
30, Morgantown, United States

First Player to Prepare? Is it Ready Player One ? Titles translate differently in languages.


*** tourism 21+
http://telegra.ph/***-tourism-21-05-09

victoriaaawww
18, Penza, Russia

Hello, Mikhail! How are you?
My name is Victoria and I am Indonesian.I want to learn more about Russia. You know, I got the scholarship to study there, and I just want to be prepared with the language, culture, etc. I also want to make friends with people from Russia to understand more about the lifestyle or other things related with Russia. I hope we can talk soon :)
MikeV90
30, Lima, Peru

Hello there, Mikhail
First of all, very nice to meet you! =D
My name is Michael and I'm from Lima, Peru. I love learning languages and making friends around the world. Meeting people from other countries and learning about their cultures is great. Plus, building real and nice friendships is just wonderful as friendship is so important to me. :D ;) You seem to be a very kind boy!!! I would love to build a friendship with you!! ;) :D We will learn a lot from each other! ;)
Thank you very much for reading my message!
I'm looking forward to hearing from you! ^_^
Greetings from Peru! ;)