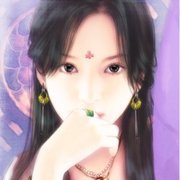 Displaying posts 1 to 10 of 10.

winter_love
38, Norwich, United Kingdom

hi alison wong,I just passed your profile,I wish you an nice new year!!

Hello Allison,
though I doubt that it's your real name. Don't really understand why some countries have English names for people.
That sucks that youtube is blocked in China, you're missing out on a great story combined with great music. Is Facebook also blocked?

watch my videos on Youtube,
I read your forum post but can't post anything yet since I'm new.
I've had to instances like that. A glance that turns into a stare. A moment in time when your brain does not function but your eyes can see clearly. Unfortunately I'm bad at talking with girls in real life, so I let them slip by even if they talk to me.
Dream a little dream

no you don't, but that's ok.

I take it you don't care to elaborate?


JamesMLondon
37, London, United Kingdom

Happy New Year to you as well :)
x

JamesMLondon
37, London, United Kingdom

haha Yes it is... OK maybe I am lying ;)

ljt
38, Xi'an, China

This picture is I see on the Internet, I like "再见时光"because he told me that time is gone, never come back. , my youth too.

brisfun
37, Brisbane, Australia

nice picture looks kinda fake yea