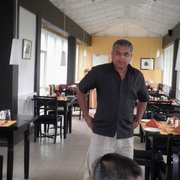 sunilgunarathne
sunilgunarathne, 61 y.o.

Speaks
Looking for
Friends
Language practice
Meeting in person

Joined 8 years ago, profile updated 7 years ago.

Displaying posts 1 to 8 of 8.


thanks for ur message welcome lets be friends what are u doing as a job i am a hotelier

sorry,before be friends, we should talk each other...