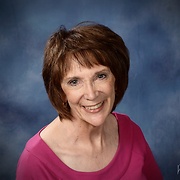 jaynerochelle
Jaynerochelle, 71 y.o.

Speaks
Learning
Looking for
Language practice
Postal pen pals
Education
Graduate degree

Joined 13 years ago, profile updated 13 years ago.

Displaying posts 1 to 10 of 14.

Mrsego12
27 , Lagos , Nigeria

Hello I'm from Nigeria looking for a mature women to date i don't care about your age I'm ready to be with you as long as you wish

bm272
34 , Moscow , Russia

Hallo/ My name is Maxim and I from Russia/ Can I speak to you ... mmmmm abouth world or cities or US ? ))

Hey Jayne great profile💖 would love to be among your friends

valentinamilano
56 , Milan , Italy

Hi, Jaynerochelle. If you are looking for a friend I would like to know you better. Valentina

JAMES1943
79 , London , United Kingdom

Hi Jayne, lovely profile............I too took Spanish years ago, I recommend Anna on Butterfly Spanish..........a great teacher

Greetings from England
😊😊😊
livia.nascimento
40 , São Paulo , Brazil

Hi Jayne! Hoje you're Fine! Would you like to help me learning english? Could we talk once a week?