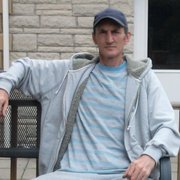 Ridgeback
Ritchie, 50 y.o.


Joined 9 years ago, profile updated 1 month ago.

Displaying posts 1 to 3 of 3.
arnoldjoshua
21, Kampala, Uganda

Hello, nice to meet you
I'm so pleased to visit by your profile
Greetings from Uganda
I look forward to hear from you

Ms_Flintstone
49, Oxford, United Kingdom

I'll take that as a compliment, shall I?

Ms_Flintstone
49, Oxford, United Kingdom

hmm, interesting message