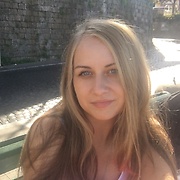 AnastasiaSvi
Anastasia, 27 y.o.

Speaks
Learning
Looking for
Friends
Language practice
Meeting in person
Postal pen pals
Education
Graduate degree
Relationship status
Single

Joined 4 years ago, profile updated 3 years ago.

Displaying posts 1 to 10 of 19.

Nastya is a cool name , which doesn't exist here . I've always thought it's unique and cool . To me , you are lucky to own it . Happy New Year 2020 .

stefano78
41, Tagliolo Monferrato, Italy

Surely Zlatan agrees with you :)

Oscar-Ivan
38, Toronto, Canada

But about Zlatan mmmmhh.... I am not sure he is the best, eh!? ))

ave124
27, Aguascalientes, Mexico

Hello! Greetings from Mexico :D
nianiasirap
26, Vienna, Austria

I m the Zlatan of humor, i mean Zidane of humor, much better ;P