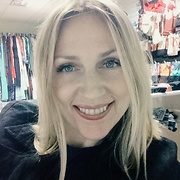 Displaying posts 1 to 10 of 44.

Hi Alisa, i am intrested in you, know what you are like, would you chat with me, if you are curious perhaps we will meet, thank you rick

wayner_acon
45, Ipís, Costa Rica

hola como estas soy de costa rica, me gustaria hacer nuevas amistades y saber mas de tu cultura.
Hello, Greetings from Los Angeles - hope you are well and healthy :)

Gumanzor
53, San José, Costa Rica

Hello, how are you beautiful blonde, my name is Guillermo and I live in Costa Rica, a tropical paradise with beautiful beaches of warm waters, I like you very much

SandroReis
36, São Paulo, Brazil

How is it going, Alisa?
I too study language English in Brazil, I need to improve my skills in language English. In my country, I do not use it very much the language English, I'm here to chat with other persons exchanging messages, alike this I practice write and read too.
Visit my profile, like this, you will go meet a bit about me.
Greetings from Los Angeles