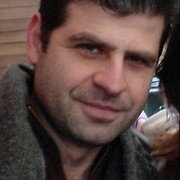 Displaying posts 1 to 10 of 107.

Jennika1
45, Frankfurt (Oder), Germany

Kalimera, I send you greetings from Germany. My Family and me will be on Kriti very soon.We are going to meet our friends in Matala and watch the crazy Festival in Matala... 😊
Hope you are fine and enjoy a happy life.
Have a nice day.

whoahorseywhoa
49, Agoura Hills, United States

what a hottie... I was never one for competing though ... have at it girls... haha

Gulchachak10
37, Naberezhnyye Chelny, Russia

Привет.приятно познакомиться.

marijo1
40, Tehuacán, Mexico

Hello from Mexico, wanted to ask if you are interested in having me snail mail, in English and if you want some Greek because I'm learning your beautiful language.

Hello,xairete!Kali Anastasi!!